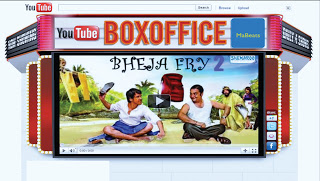 View Image
YouTube the ultimate video site now added the most awaited feature the
YouTube Box Office
. It started in 2010, Many unaware about it like me. Most of us always looking for a good movie watching website, But Most of the websites are not legit and pirated content. In YouTube also some unauthorized movie channels available, Legit users like me(!) feel guilty to watch them.
That's why, YouTube makes it legal with YouTube Box Office.
Google YouTube and the copyrights owners legally uploaded the movies.
We can watch Bollywood and other regional movies too.
YouTube add new movies every month.
All good quality movies.
Its legit,its free and Its free to download...and. What else.