Text To speech is one of the most under estimated tool by end users Because of the ignorance of what to do with that. This technology is not widely used by all, Even pro users .
What to do s
Long time Book readers and E book readers can use Text to Speech service and they can listen to books instead of reading.This is good for eyes too.
Students can convert their text books to sound files and they can listen. Students with learning difficulties(dyslexia ) can use this service.
Blog/web masters can use this service, They can make their blog posts speaking their long articles as sound posts as
Visually handicapped persons can read(listen) books with this tech and i would say,this is the Most important usage of this tech.
Natural reader
Natural reader is one of the better TTS tool available in net, We can also download it for free.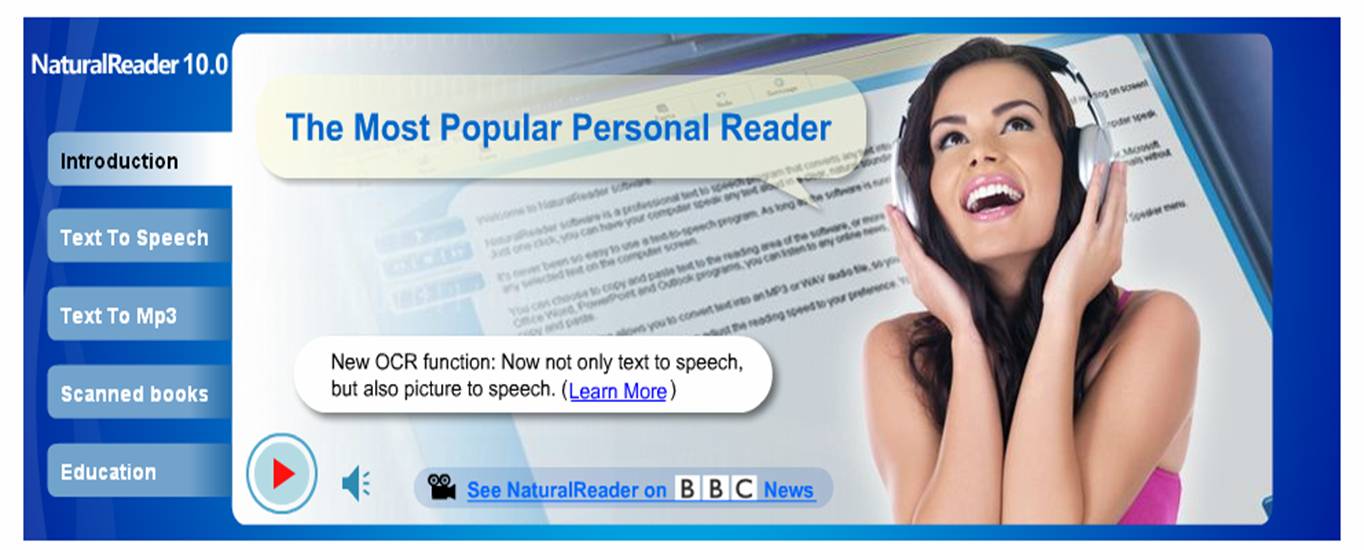 Natural reader covers most of the above features.
Natural reader can read PDF files,MS word, Internet explorer,Mozilla Firefox,Email and on. Premium version can convert an image as a sound or a text file.
Check out Natural readers website for more.
There are many online TTS tools available like
From text to speech
.