Many Google(translate) translations are cool funny and different like this one..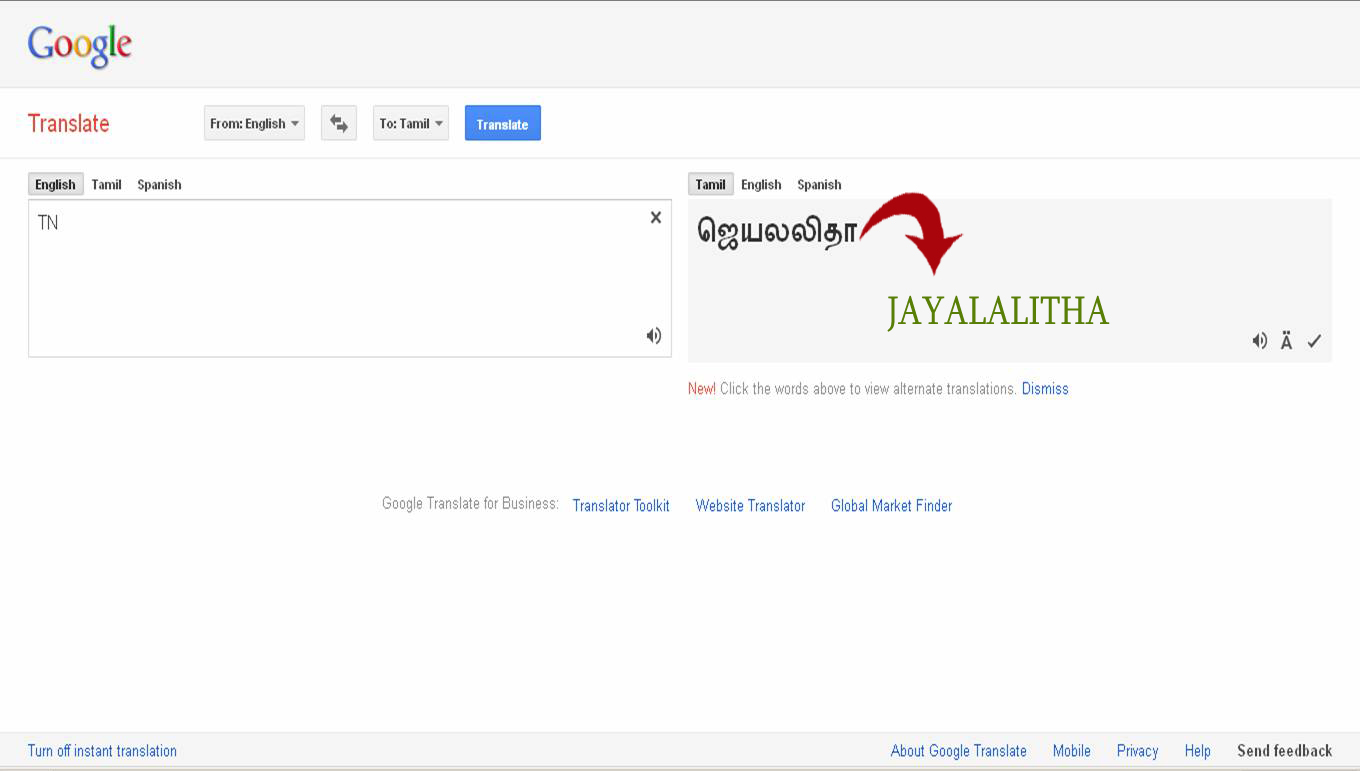 set the translate mode English to Tamil and type TN in caps ..you'll see Jayalalitha(chief minister of Tamil Nadu).
Tamil Nadu(state in India) would be TN in short.. Definitely this is not the appropriate translation but still its related to Tamil Nadu. Jayalalitha and her party would be proud of this too.
This one means Jayalalitha got Tamil Nadu's back, TN is Jayalalitha. Good for Jayalaitha.
She got something i believe..few says she is a future prime ministerial candidate. Hilary Clinton secretary of state came and met this very lady and Google accidentally accepts that Jayalalitha means TN.
But other politicians don't take that so easy..
Already a game called Telephone game was so popular (it completely depends on Google Translate)
Thanks for
Facebook
friends for shared this..