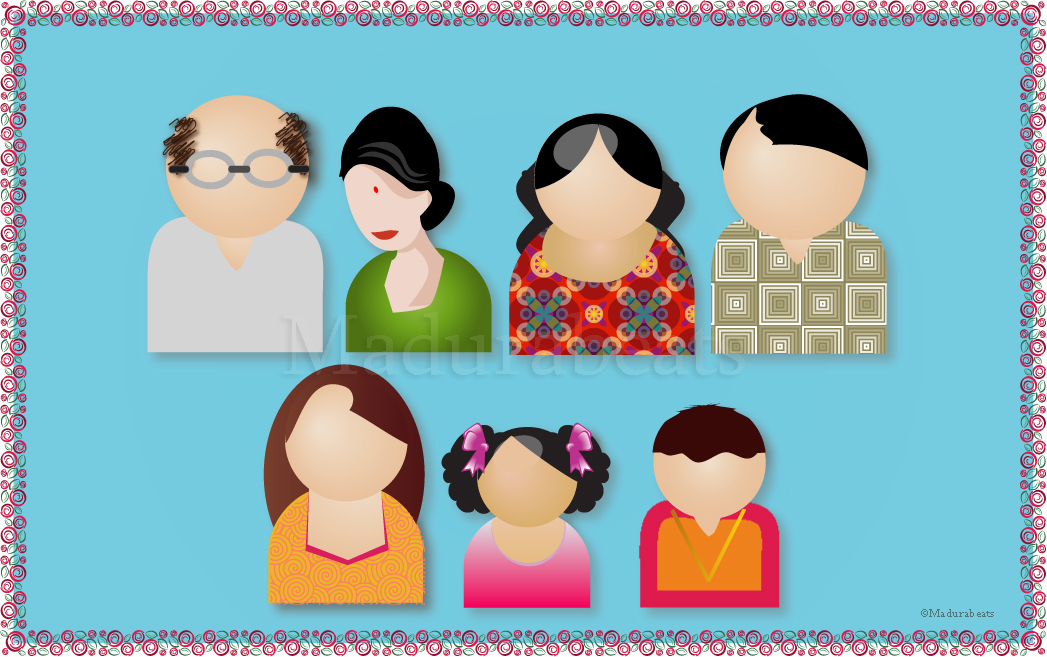 "Families are forever" i heard these lines from Hollywood movie.. i can find many similar thoughts in Hollywood movies. From the land of "Hum Aapke Hain Koun", i can't any find family thoughts these days. It's not just movies but it reflects us...
United States of Indians
.
Recently, my friend planned to move to a rented house for personal reasons, my friend means 3 brothers(1 married), Mom and his niece. But all the house owners we met are planned to rent only one family... I mean one family, a husband and wife with one or two kids, that's what we say a family these days.
Assume this way, Delhi guy got a job in Mumbai and he wants to move with his family(6 to10 members ).. He may face this problem..and most probably he forced to move with "his family"(3-4 members).
Strangely, its a triple bedroom flat and the owner wants a 3-4 member family to stay. is there any logic?
We Indians came from join families and known for our Joint family system. The system collapses mainly for petty reasons.
Human race learned to live as groups/families from the stone age (just like other animals)
Safety is the main factor for Joint family those days.
But as a civilized (may be over civilized) society we need to learn tolerance to be in a family first of all.
This separatist attitude reflects in our society too. We Indians never be united in the history. we have all the reasons to be separate.. Religion,Caste,community,Language,State... finally it ends in I, me, myself
We need to learn the stories of Unity from kindergarten stories.