Sunday afternoons are always filled with lazy strange thoughts..(TV watching is one hell of a boring thing).
How earth looks like without water?. This is the recent one,then of course I just Google it. There are no real exact image what I expected but this.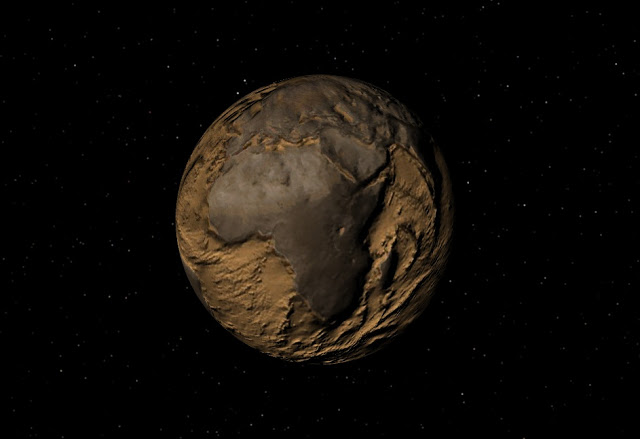 Above image not a close one. I can tell you, Earth is not a round sphere then(now too). It would be an asteroid in shape.
As we know, Earth filled more than 70% with water and rest is land(30%).

But we forget the real fact is Water only 3% in earth's surface because beneath the oceans there is land and land only.



Recent researchers say that earth's water came from an asteroid. This story not convincing all scientists. But many accepts that some part of water came(may or may not) from the asteroid.
Another fascinating fact is, Water is everywhere in the universe(you have to believe this).
No wonder because water is everywhere in the universe. But earth has the right density to form lives.
And you know the
real shape of earth
?(with water)
is not in sphere shape or orange fruit shape.