One of the most successful series in the e world is Samsung Galaxy series, At least 20+ products are there in this series Not just mobiles and Tab, Galaxy Camera is the new one.
Galaxy Tab is the most successful Tablet series in many ways,
Such as, android got a brand because 98% of android tablets were 2nd and 3rd grade brands. In more specific China Brands. So, The success of Samsung Galaxy tab made android a brand and an OS not only for China Tabs.
and a real competitor for i-Pad.
Enough said, The third edition of the Samsung tab is gonna be 3D?. This is the hot speculation around the web. 3D means real 3D which means not wearing cyan magenta glasses kind of 3D. Yep.. it comes with 3D display.
Already gaming device like Nintendo have such thing and LG has it with few devices. But they are not a big hit. Samsung, doing great in mobile market. So, 3D with Samsung tab is definitely rock the market.
But if it comes with 3D, they release a non 3D version for somebody.
Like Hollywood, why Samsung doing 3D with its 3rd part?. what for Tab 4 a 4D?
Talking about 4D,Recently i went to local mall and they introduced a ride something called
7D ride
. We were thrilled to see that because 3D itself a great thing and i was actually quite amused,feared,shivered....and the banners are intimidating with dinosaur biting,roller coaster and all.
But we were went in and the seat belt is on.
You know how it is,
I am sitting in a chair, worst 3d animation roller coaster movie in the screen ,
suddenly, My chair was rocking like Baby rocking chair,
suddenly, water pissing in face(not my friend). I thought it was a trailer.
I'm waiting for the 7D effects and screen went white,Lights came on.
Oh my god.. that's it. that's 7D... we paid 150 bucks for this.
you know we were used many words there, Really can't say now.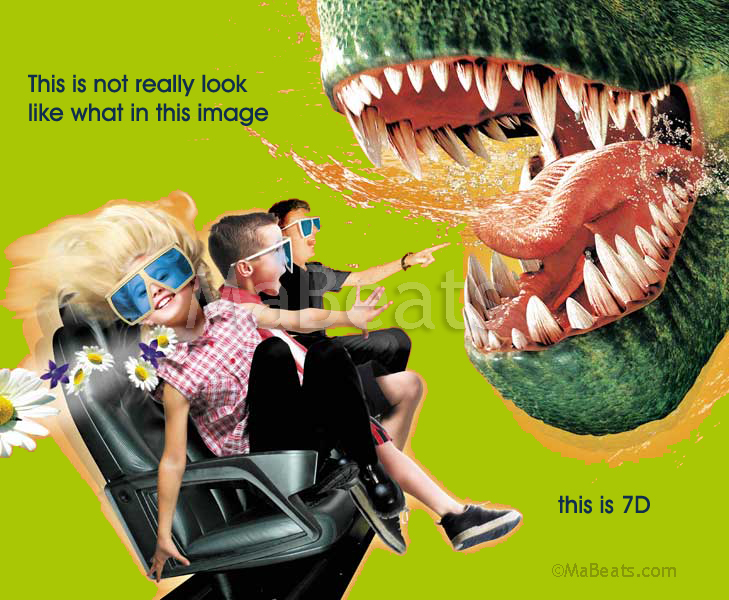 I hope Samsung galaxy tab 3D and 4D,5D,6D,7D are not cheat us like the 7D ride. Oh My God that is 7D. please never waste your 150 bucks.