"
Science says Humans are Ascendants of Apes
Spirituality says Humans are descendant of God
"
- Arun Alwar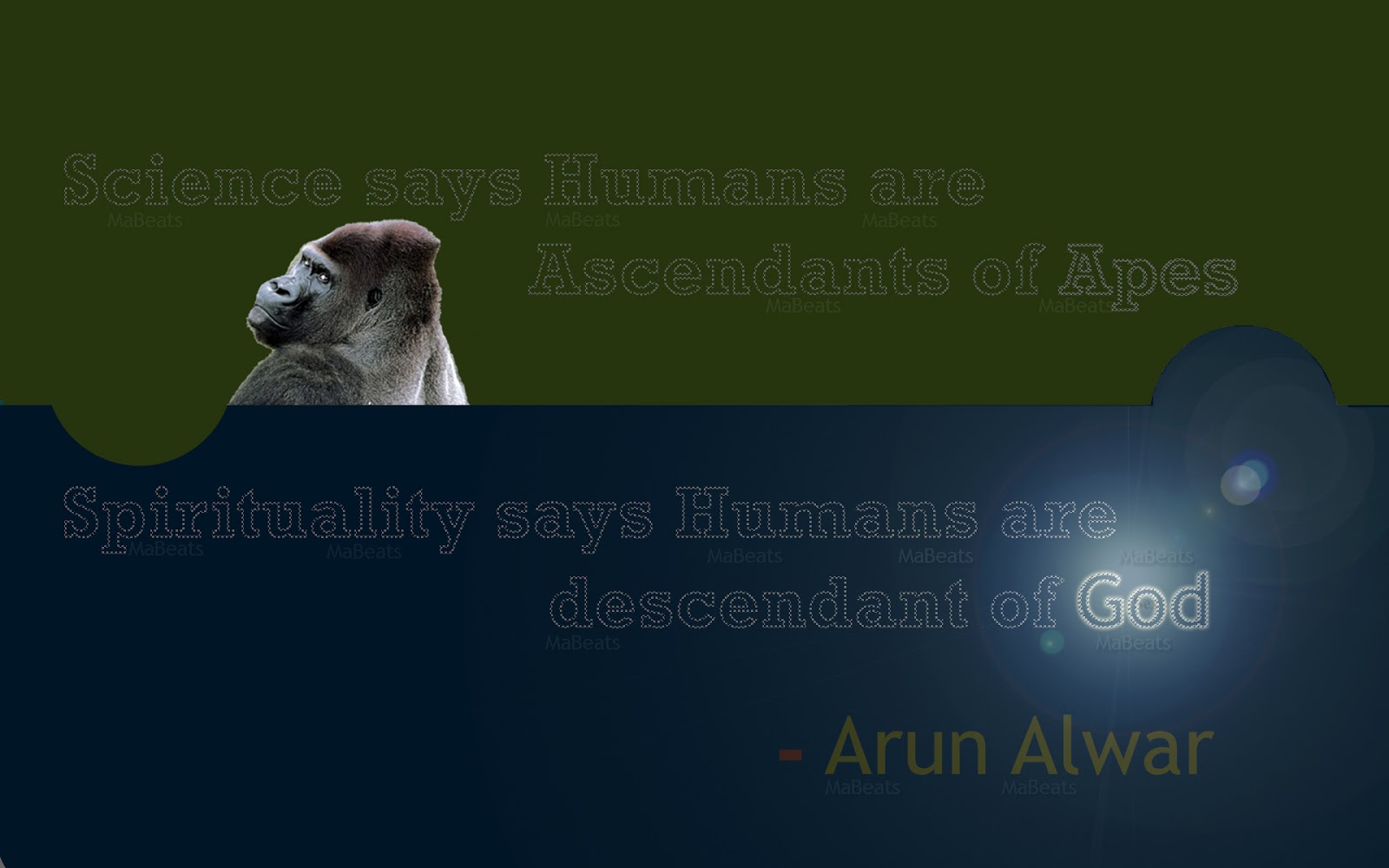 Even though, both of these theories yet to be proved I'm comfortable with the God thing.
I remember the freaky words of Dr. Neil degrease. He compares us with Apes and aliens(if exist) in his video"a disturbingly fascinating thought" in YouTube,
Human DNA and Chimp DNA got 99% match. That 1% makes us different from monkeys.
We make symphony,we discover planets,hacking computers,world war 1 and 2, all with that 1% damn difference.
What if God or alien or damn other creature has 1% extra DNA than us like we do with monkeys. Its interesting.