We are living in a larger world than we think, after reading the numbers, you say that too. If it comes to population, we only think about ourselves, humans.
Do you know how many trees are there in the planet Earth? or the number of Elephants?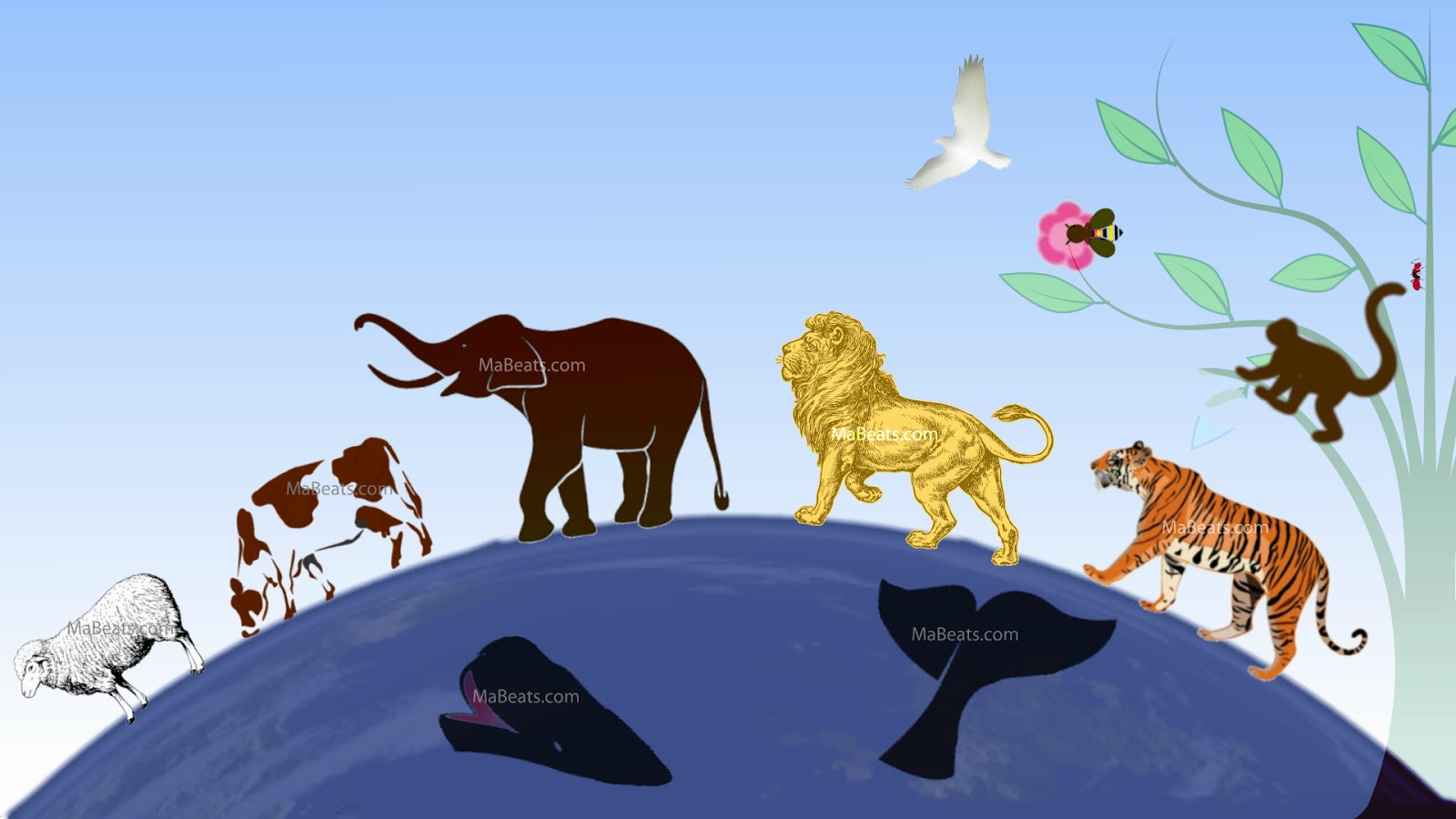 Let's see the numbers,
Trees, 3 trillion
Birds, 100 billion - 400 billion
Bacteria, 4 quadrillion quadrillion
10 billion billion

Ants(including many species)
Cattle 1.4 billion
We Humans, 7.4billion
Antarctic krill, 500 trillion

Sheep, 1.1 billion

Chickens 18.6 billion

Bees, 6.5 billion
Great whales, 3 million

Monkeys, 1.2 million (including lemurs and apes)
Elephants, 0.5 million
Cats, 600 million
Dogs, 525 million approximately
Rhinos, less than 28899 (including black rhinos, Asian rhinos and all subspecies)
Tigers, 3000+
Lions, less than 32000.
Counting trees may sound easy, but the folks who did, spent two years for that alone. Similarly, counting every bird on earth is the humongous task, that's why they end up with an approximate data.
Calculating the bio-mass of a species is widely accepted method. It's hard to find the exact number of any species, so they choose this method.
I(We) have to accept that no number is accurate, but they are really closer to the real one.
Point is not just counting, but knowing that earth belongs to all.
We are just a part of this big group and part of this wonderful planet, every living thing has the right to live. Enough said.
So, don't take it for granted.
Sources for numbers: world biodiversity atlas and some other sources.